Shine Within
A downloadable game for Windows
A world full of spirit monsters that have been corrupted living in nothing but despair awaits for a noble hero to shine its internal light within to save the world for good.
Play through this top-down action-adventure game as you collect & solve puzzles in order for you to explore & unravel this mysterious world.

Download
Click download now to get access to the following files:
Sprites - Soundtrack - Unused concept art & sprites
52 MB
if you pay $4 AUD or more
Comments
Log in with itch.io to leave a comment.
Is there any kind of secret involving the color-changing plants in this room?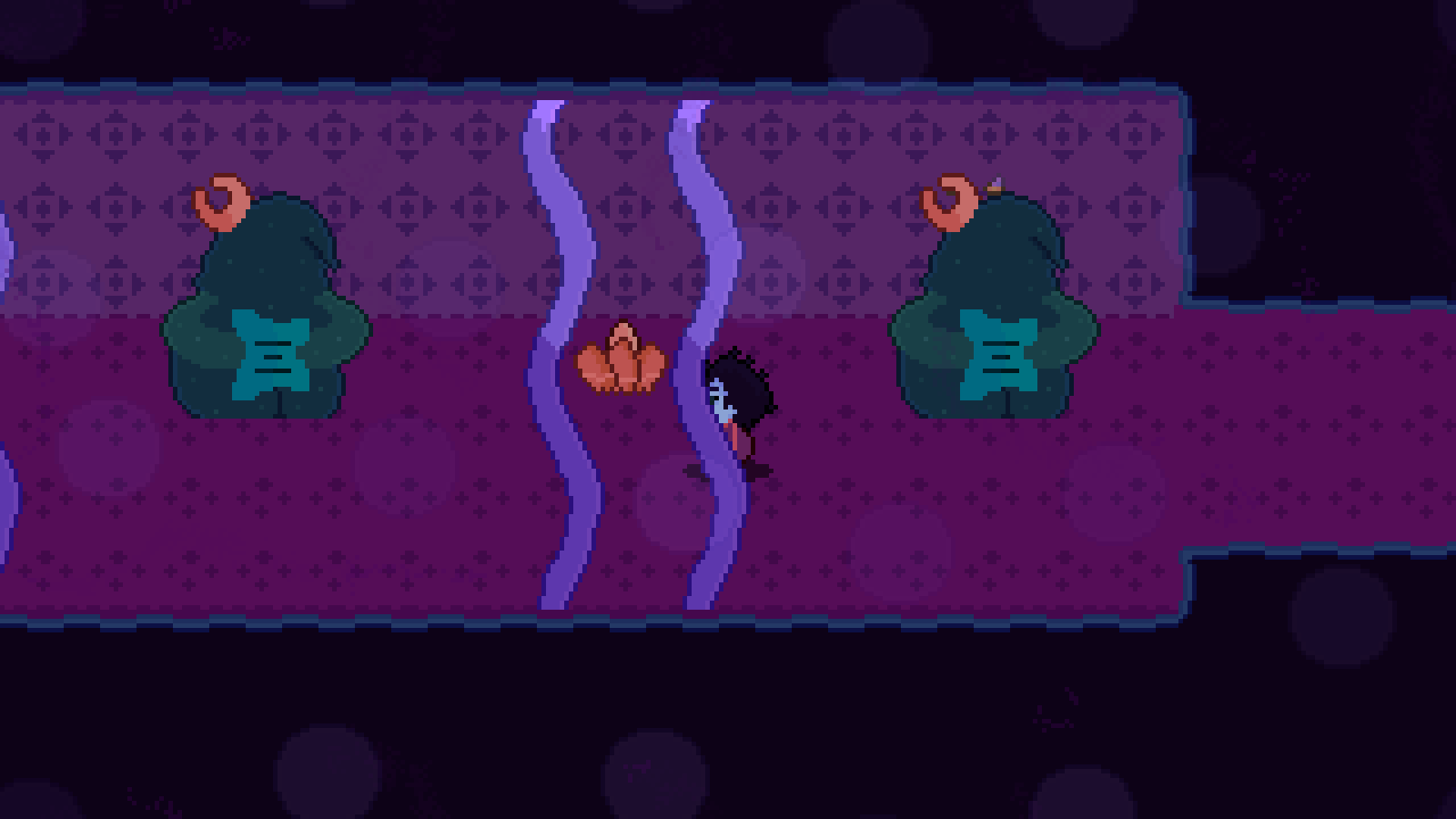 i love you... this game is a masterpiece thank you for this game, you make me smile and cry(sorr for my bad english)and you change my life :)
This game is so beautiful. Fromm he overall design and how cute the monsters are after you help the with their problems. The divergence in story in choosing the obviously bad path or peaceful path feels heavily influenced by Undertale but I dig that. Overall love this game. You did a very great job! Hope to see more games from you! cute monster/10
Thank you so much for playing the game! Undertale was major influence in the game :D Thanks so much for the comment means a lot <3
praise for this game!! extremely adorable monsters/characters and a well thought-out backstory (and normal story... frontstory?). really enjoyed the soundtrack as well, especially "final moment," which sparked confused feelings of nostalgia within me. nostalgia for what? beats me, but it's comforting anyhow. i think the ms-paint style and coloration added to that feeling as well.
it was over-all a wonderful experience, all the assets felt as though they belonged to this world, i felt very immersed into this cutesy/dark world. many kudos!!!!!
I love this so far, but I feel a bit stuck before the elevator. Are the gems next to it a puzzle or am I just being silly? If it is a puzzle, it's a bit too cryptic. Other than that, I love it.
Hello thanks for playing! Once you collect all 10 statue pieces in the game that should be it! before you get the elevator (in the cave area) where the elevator is there should be a switch there that opens it. (Let me know if you have any more questions) Thanks again for playing the game :D
Oh, so I was doing everything right!! I thought there was an extra puzzle, so I explored all over the place... well, at least I got to see most, if not all, secrets so far :P Great job on this!
Ah I'm so glad!! Yeah there's little secrets around the game so its always nice to go back and have a look :D Thanks so much for giving the game a go means a lot!! keep up the awesome work!